Vidar Andrè Heggstad, from the Norwegian company Tretek, explains how Cursal solutions are ideal to meet the needs of its customers, looking for more intelligent and efficient working methods.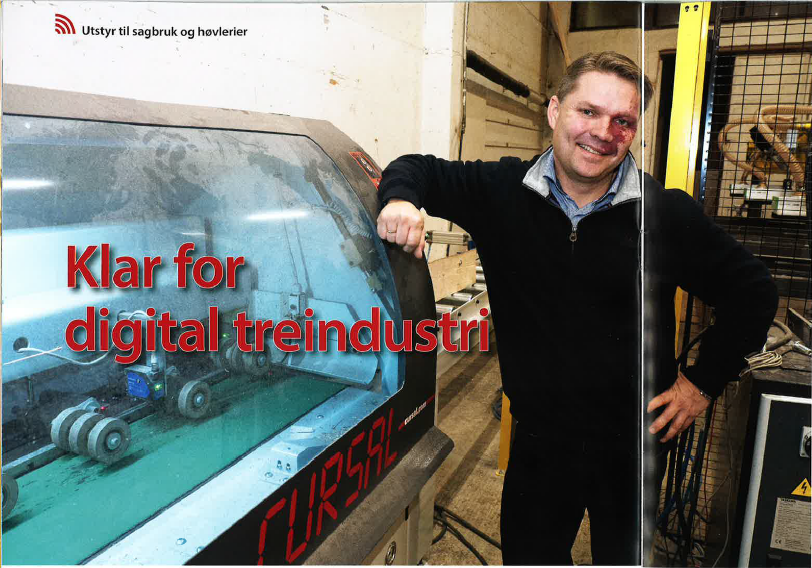 Download the pdf of the article
---
W magazynie branżowym Woodworking News, Dan Somerscales z Kevinem McGlonem z JJ Smith, komentują zakup nowej pilarki Cursal serii TRSI, pracującej z wysoką prędkością, automatycznej, optymalizerki z funkcją usuwania wad dostarczonej przez firmę JJ Smith.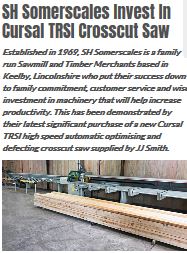 Magazyn Woodworking News lipiec 2017
Pobierz artykuł w formacie pdf
Wyświetla artykuł on-line na stronie z JJ Smith
---
Dziękujemy magazynowi branżowemu Xylon, który z okazji 40-lecia powstania firmy Cursal przeprowadził w siedzibie firmy wywiad z prezesem zarządu panem Giuseppe Curtolo.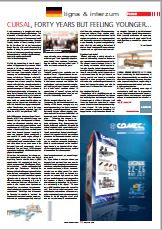 MAGAZYN XYLON maj/czerwiec 2017  nr 3
Pobierz artykuł w formacie pdf
---
Przez lata daliśmy się poznać od strony precyzji, zaufania i kompetencji. Nie przypadkiem, niektóre spóśród najważniejszych czasopism z sektora mówią o nas:
JJ SMITH, UK Cursal dealer, illustrates the second powerful system 100% made in Cursal, by company SCA Timber Supply UK: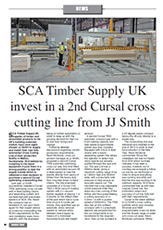 "SCA Timber Supply UK invest in a 2nd Cursal cross cutting line from JJ Smith"
---
Xylon.it i Xilon International na przykład, czasopisma "targi drewna", poświęcili nam kilka artykułów: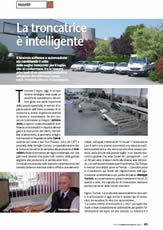 "La troncatrice è intelligente"
Il binomio software e automazione
sta cambiando il volto delle seghe troncatrici per il legno, che si confermano fra le tessere principali di un processo produttivo efficiente che ottimizza tempi, costi, materia prima e manodopera.
***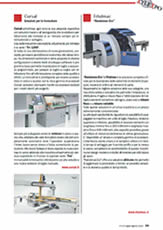 "Cursal: soluzioni per la troncatura"
Cursal arricchisce ogni anno la sua proposta espositiva con soluzioni nuove e all'avanguardia che si adattano perfettamente alle richieste di un mercato sempre più internazionale e variegato. Una delle troncatrici automatiche attualmente più richieste è la serie "Trv 1200".
***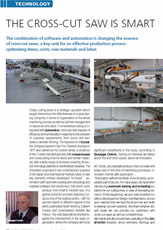 "La troncatrice è intelligente"
La combinazione di software e automazione sta cambiando l'essenza delle seghe troncatrici, un punto chiave per un processo produttivo che ottimizza tempi, costi, materie prime e manodopera.