For more information please fill in the form at the following link or chat with us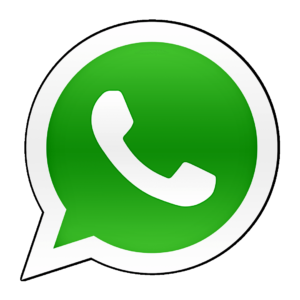 The Cursal push feed saws can be equipped with a drilling unit with variable number of spindles, for drilling the boards from above.
n° 1 VERTICAL PRESS UNIT BEFORE DRILLING SYSTEM
Pneumatic stroke 150 mm.
Controlled by CNC.
N° 1 DRILLING UNIT WITH 5 INDEPENDENT SPINDLES INSTALLED BEFORE THE BLADE
Drilling group HSD with 5 independent spindles.
Pneumatic stroke 70 mm (independent for each spindle).
Couplings Ø 10 mm.
Alternate drill bits right / left (bits not included).
Motor power 1,8 kw at 60 Hz
Max tip diameter Ø 25 mm.
The whole unit is installed on a carriage with 4 sliding bearings (rolling recirculation system) and positioning controll by CNC with Brushless servomotor. Horizontal carriage stroke: 350 mm.
Vertical carriage stroke to correct tool wear 30/70 mm.
Speed: 3000 r.p.m. (optional 6000 r.p.m. by means of inverter).
n° 1 ALIGNMENT GROUP WITH 2 VERTICAL INDIPENDENT AXES
Pneumatic stroke: 1° 300 mm / 2° 125 mm
wheels Ø 80  85 schore
The whole group is mounted on carriages with bearings using a rolling recirculation system  and it is controlled by CNC.
n° 1 SUPERVISOR FOR DRILLING SYSTEM MANAGEMENT
Software to manage data transmission between the cross-cut saw computer (CNC) and the PC
On the PC, orders / orders can be programmed in Windows 7/8.
The lengths of the boards can be programmed with the relative holes (max 5 bits)
Possibility of connections with the customer's personalized programs, ask for specifications in Cursal.
Software and programs are sold as a single user license.
Request the brochure of this product
STANDARD TECHNICAL DATA
| | | | | |
| --- | --- | --- | --- | --- |
| | Blade motor | Working height plan | Air consumption | Maximum speed |
| | (KW) | mm. | nl/min. | mt/min |
| TRSI 500+INTEGRATED DRILLING SYSTEM | 4 / 5,5 | 900 | 300 / 350 | 100 ÷ 250 |
AVAILABLE CUTTING SECTIONS

Some Solutions
LAYOUT
The manufacturer reserves the right to make changes without prior notice at any time