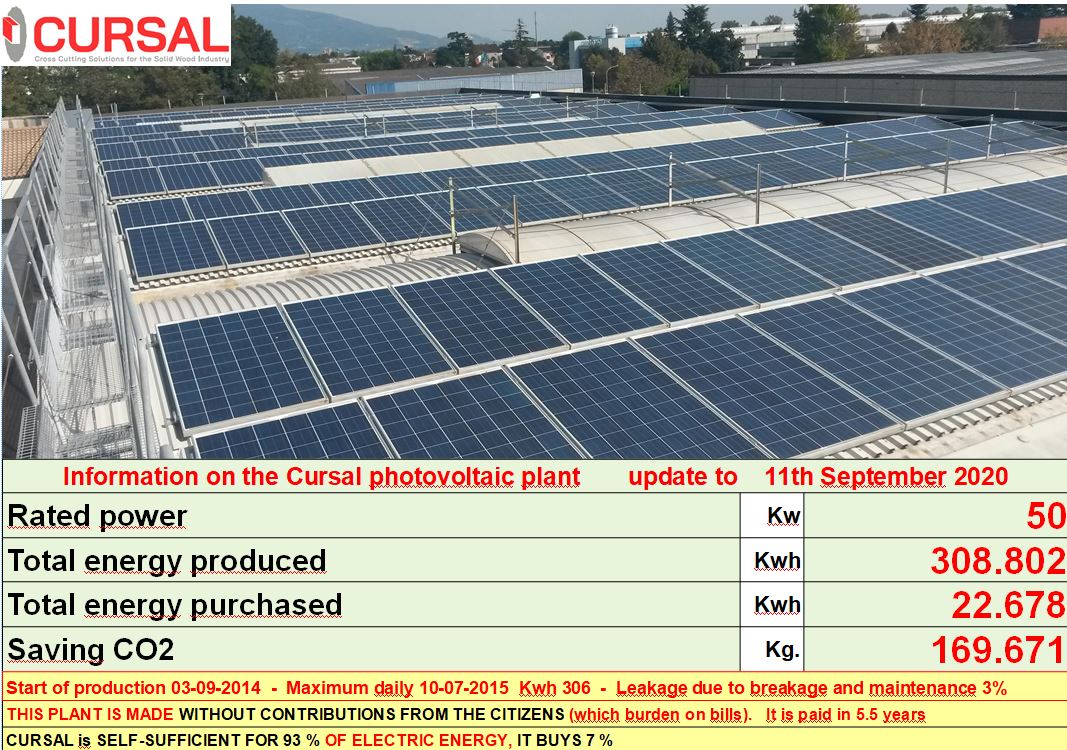 Cursal aims for innovation and energy saving.
And here is why we have installed a photovoltaic system, in a workmanlike manner, on our factory.
This investment was made after incentives (when costs have fallen). It pays itself in less than six years, without minimally burdening, on the Italian taxes (included in energy payments).
A good investment always pays off.