For more information please fill in the form at the following link or chat with us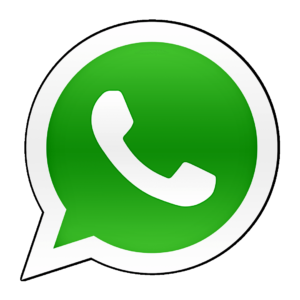 MONOBLOCK INCORPORATED PUSH-SYSTEM: THE MOST SOLD IN EUROPE AND WORLWIDE
AUTOMATIC, CHEAP, SIMPLE AND INTUITIVE TECHNOLOGY (skilled staff is not needed).
Depending on your need, TRSI can be provided for programmed cutting or optimization, and can be used in many SECTORS such as:
> PACKAGING: Cutting to size for single plank or in packages, also perfect for cutting squares.
> DOORS/WINDOWS: Optimizing and selecting qualities and defects.
> FURNITURE: The precision allows it to cut semi-finished with finished cutting.
Software programming:
– PROGRAMMED CUT: fixed measures sequence
– OPTIMIZED CUTTING: OL Version: optimization focused on the lenght -E Version: Full optimization with defect removal.
Different optimization priorities:• Price priority • Waste priority • Quantity priority • Length priority • Mixed.
– SOFTWARE FOR INTEGRATED MANAGEMENT WITH CUSTOMERS' SYSTEMS WITHOUT ADDITIONAL INTERFACES
– Possibility of online remote assistance.
– TOUCH SCREEN HD – DATA IMPORT ALSO WITH USB.
– Industrial Computer CNC: guarantee of correct functioning without production stops.
Push-system movement:
• The rapid movement of the push-system takes place on re-circulating ball steel guide with sliding double  carriage by means of a  brushless motor.
• INCREASED STRENGTH = MORE PRECISE SLIDING
• Push-system with pneumatic lift and a completely protected stroke and widely visible.
Solid cutting unit to handle packages and mouldings with maximum speed and precision:
• Strong aligner with incorporated and silenced blower.
• Pneumatic clamp moved on linear recirculating ball carriages and guides.
• Multiple dampened rubbered wheels and wet-type clutch to avoid skidding.
Dedicated accessories:
•Stop wasting time with our custom-made loader.
• Match it with automatic printers to classify your semi-finished pieces.
• Organize the discharge with specific ejectors for every kind of work.
You can with CURSAL. Visit our section ACCESSORIES + LOADERS / UNLOADERS

☑☑☑☑☑ Packaging
☑☑☑☑☑ Semi-machined pieces with finished cutting
☑☑☑☑☑ Fixtures, mouldings and construction
☑☑☑☑☑ Structures and external decorations
☑☑☑☐☐ Laminated panels, blockboards, structures
STANDARD TECHNICAL DATA
Blade motor
Working height plan
Air consumption
Maximum speed
(KW)
mm.
nl/min.
mt/min
TRSI
Ø 500
4 / 5,5
900

200 ÷ 250
100 ÷ 250
AVAILABLE CUTTING SECTIONS

Some Solutions
layout
The manufacturer reserves the right to make changes without prior notice at any time